Happy October, Angelenos! This month we've got orange groves, martial arts, pagodas, Air Force One, and a free museum at UCLA. Check it all out below and happy adventuring :)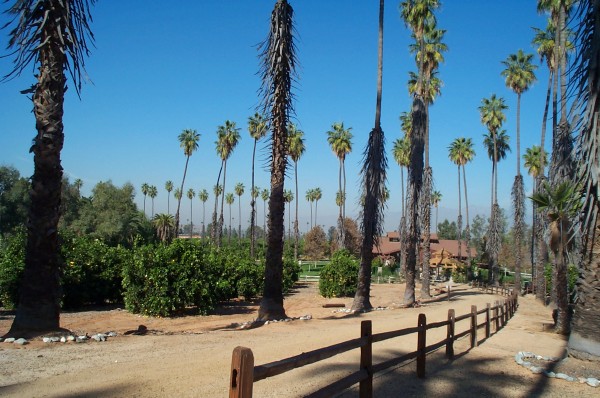 #271: California Citrus State Historic Park
: Take a walking tour of this 160 acre park dedicated to oranges groves, located in Riverside. Learn the history of oranges in Southern California, and visit the citrus museum and gift shop.
#272: The Martial Arts History Museum
: See the real Karate Kid headband, the Mortal Combat shield, and traditional Samurai attire while learning about the arts and cultures of Asia at this Burbank museum.
#273: Earl Burns Miller Japanese Garden:
This beautiful garden is located on the campus of Cal State Long Beach and is free to visit. Admire the koi fish, tea house, pagodas, raked rock garden, Japanese irises and more. Closed Mondays and Saturdays.
#274: The Ronald Reagan Library:
Walk aboard Air Force One, see a full sized replica of the Oval Office, and learn about the secretive world of spies at the library's current exhibits. The library is located in Simi Valley.
#275: UCLA Fowler Museum:
The Fowler Museum focuses on global arts and culture with an emphasis on those from Africa, Asia, the Pacific and the Americas. Admission is free. Closed Mondays and Tuesdays.
#276: LA Flower District
: Every day is Spring in Downtown L.A.'s Flower District, where you can get fresh cut flowers for wholesale prices. It's the perfect place to create a huge custom bouquet for the person you love.
Have you been to any of these places? What did you think of them? Leave me a comment below!